Animation
is a group of triggers that are initiated when the playback state of another animation changes. There are 3 possible options:
Animation Start, Animation Stop, Animation Continue
. Each animation trigger has its own color Icon.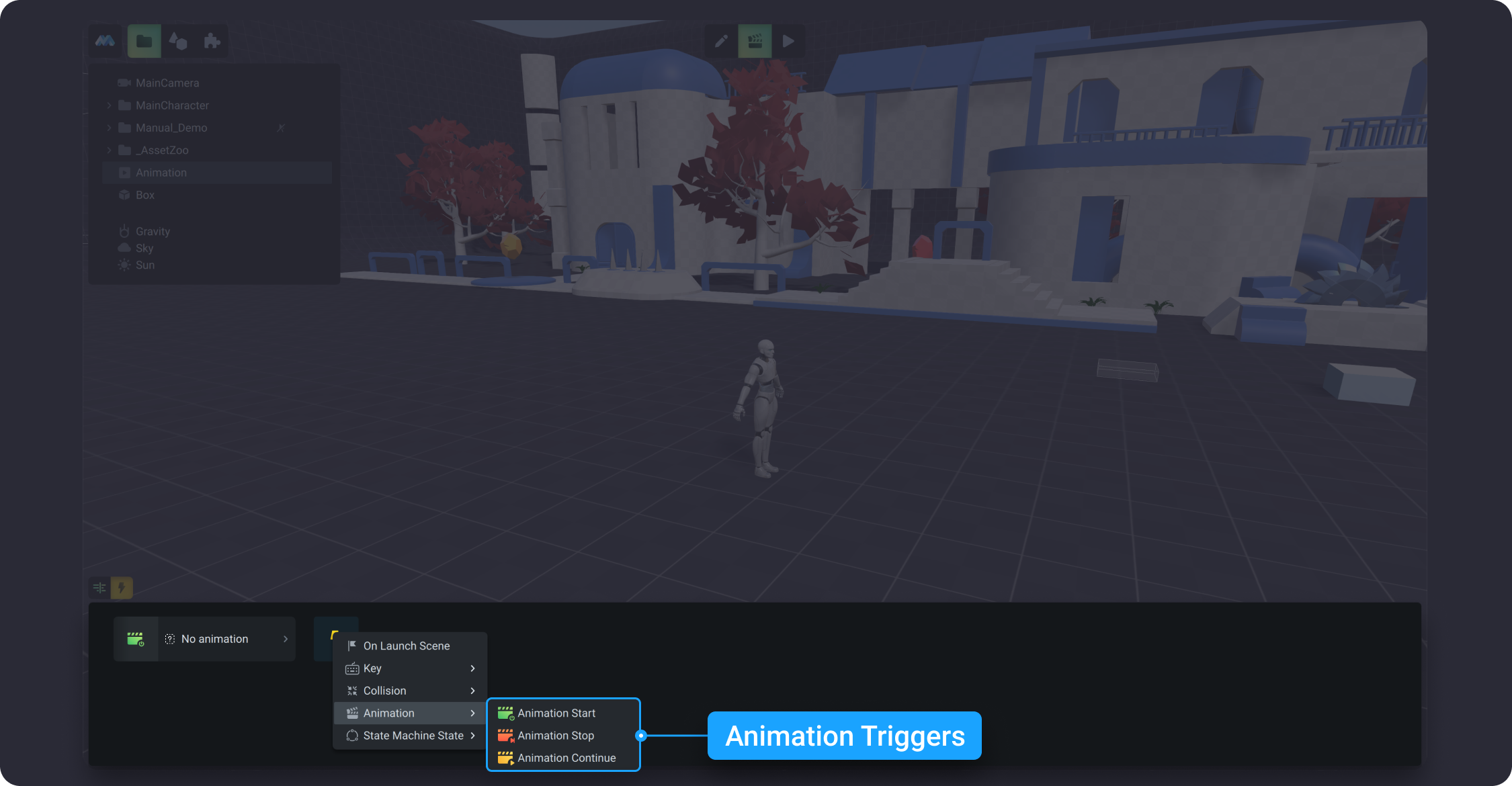 For the animation trigger, you can choose the animation, which was already created from the pop-up menu, to launch the animation you need.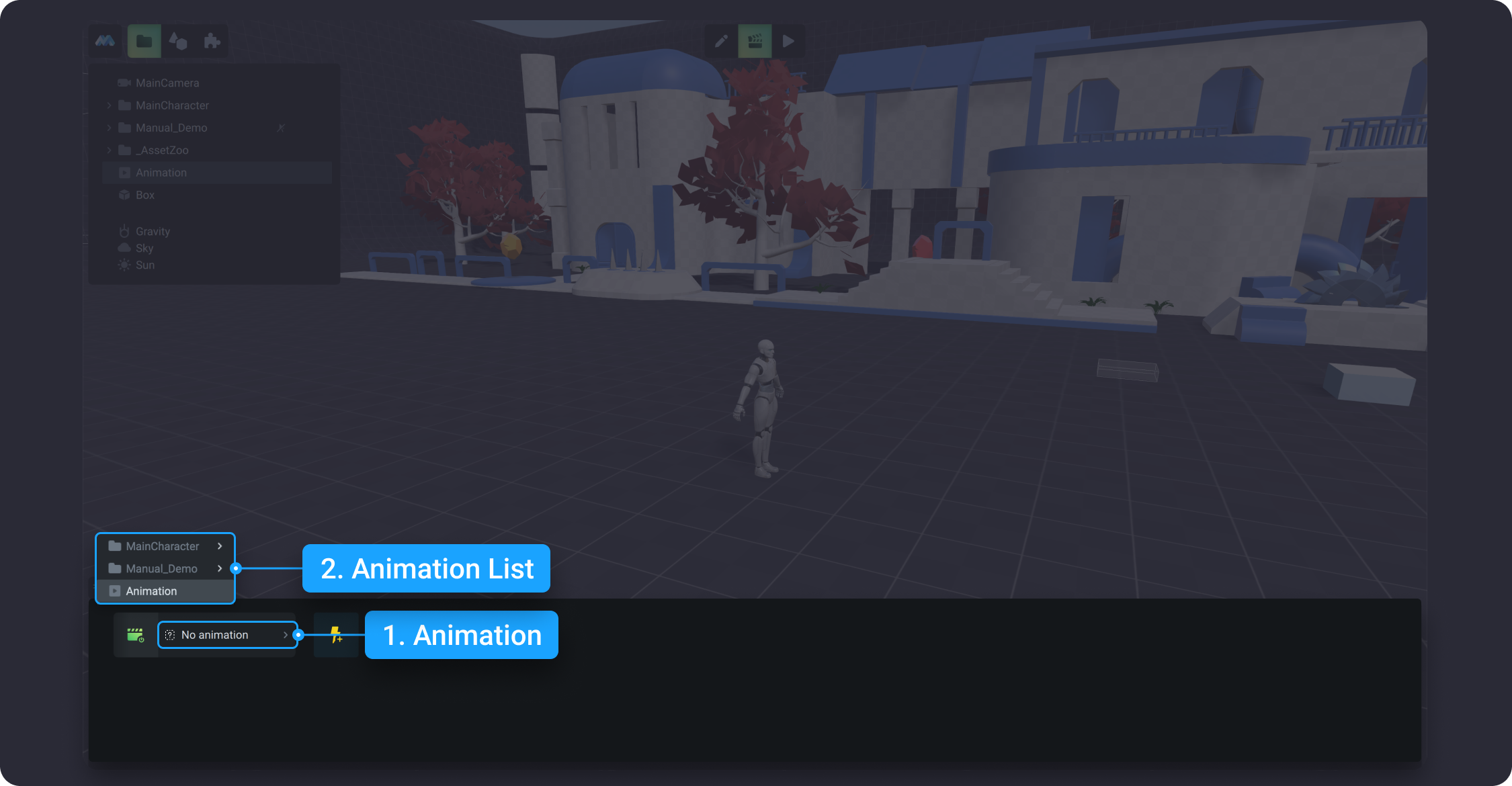 By clicking on the Icon of the animation trigger you can change the animation trigger type.
Animation Start is a trigger that launches the animation of one object after capturing the animation start of another object.
Animation Stop helps to start animation of the object after the animation of another object ends.
Animation Continue launches the animation of the object while the other object is still being animated.