A sky is a type of background that the Main Camera draws before it renders a frame. This type of background creates a sense of depth and makes the 3D environment seem larger than it is. In MANU, the sky is one of the default units of every scene that is available in the
Scene panel
of
Edit mode
.
The
Sky
itself can contain three different colors that merge together to create the illusion of distant three-dimensional surroundings. MANU can also use a
Sky
to generate ambient lighting in your game.
To change the
Sky
settings in
Edit mode
, use settings in the Inspector panel for
Gradient
.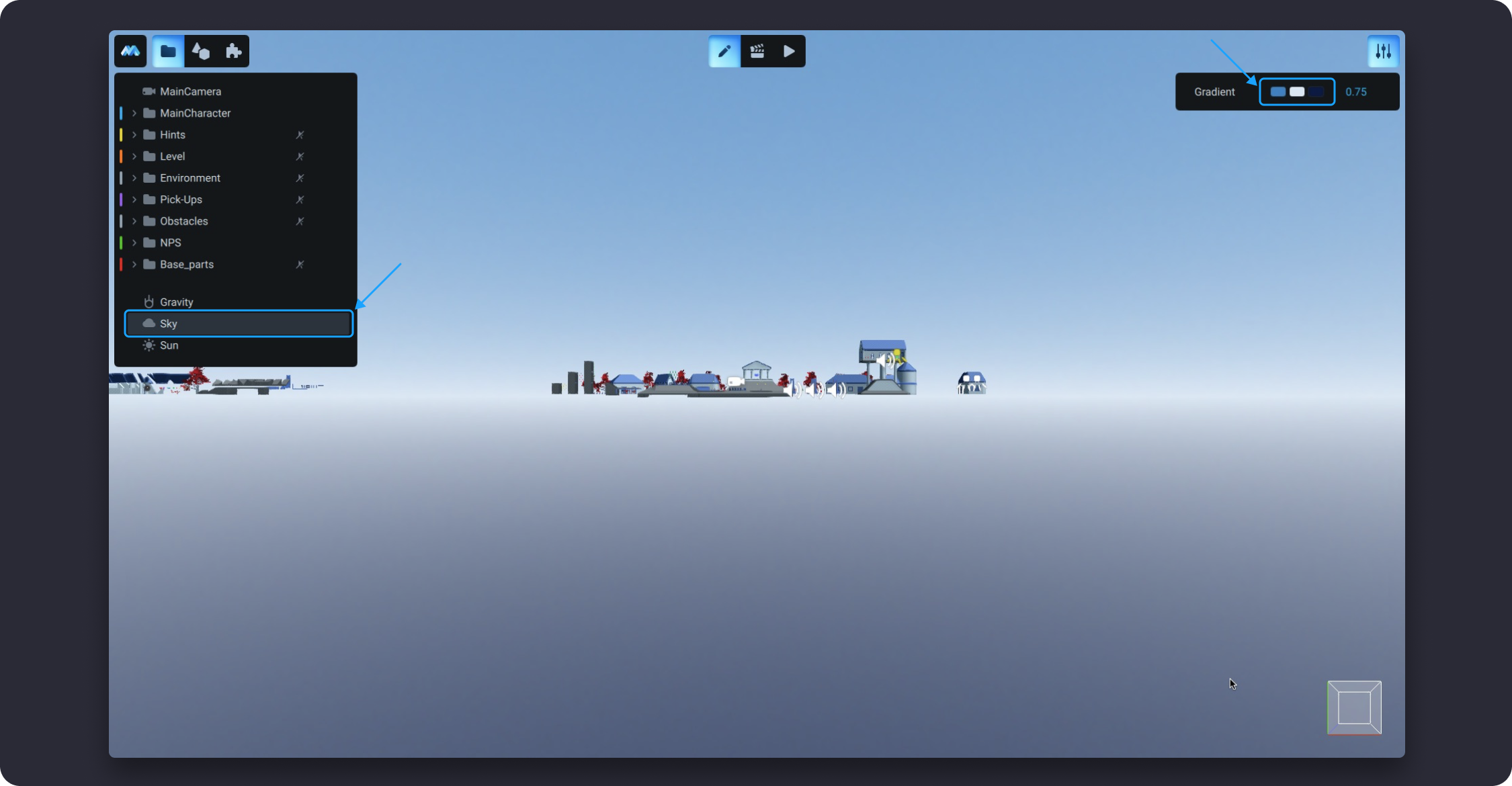 The numeric value for gradient determines the degree of
scattering
that varies from 0 to 100. The higher the value for scattering, the more blended the sky colors appear in the game.
Animating the sky can be useful if you would like to add daylight change in your game. For example, you can make the sunny daylight sky turn into the sunset. The guidelines below specify animation settings that could help you create such an effect.